Buy Me A Drink!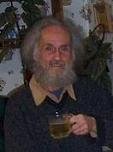 I hope you enjoy this website, and my book.
If you do enjoy my website and my book, perhaps you'd like to buy me a drink!
Below, are a list of drinks, with prices. Just click on the PayPal® button, and you will be taken to a page where you can buy me a drink. I'll know which drink you bought me, by the amount that you pay through PayPal®.
Thanks for supporting my writing efforts. I appreciate it a great deal!
Blessings, always!
Laurie

Drinks Menu
Chocolate MInt Tea - $1.25
Dandelion Root Tea - $1.50
Nettle Leaf Tea - $1.75
Blueberry Leaf and Berry Tea - $2.00
Yellow Birch Bark Tea - $2.10
Black Spruce Twig Tea - $2.20
Balsam Fir Twig Tea - $2.30
White Pine Needle Tea - $2.40
Black Spruce Beer - $2.50
Potato and Molasses Moonshine - $2.60




---